I second your sentiments.

I think far too much time between computer spectators was about

"my band played the best, your band sucked, blah, blah blah"

and to me all that talk sounded like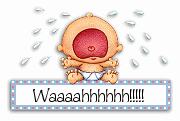 . I just want to

thank

ALL the bands that participated in this year's carnival and for making it a colorful success. My mom may she rest in peace would of held her

Cavaillonaise

head high to see her SOUTH being showcased to the fullest and showing the naysayers that it could be done outside of PAP and be somewhat successfully.

I'm quite sure there will be some who will focus SOLELY on the negative or try to create negativity and to them I say "Let it go, in the end the FANS and hopefully Haiti wins"


_________________
Music is love in search of a word.
Sidney Lanier