SHE'S Baaaaaaack. After "VOODOO that you do" & "Zeptima"....
The beautiful/sultry talented vocalist AYIITI talks to KM about her new single "DANCING ON OUR OWN"!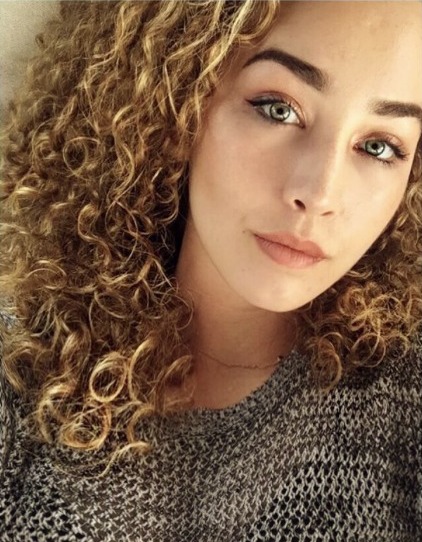 1) KOMPA MAGAZINE: Tell us about your new single "Dancing on our own"? How did the idea for the song come about?
AYIITI: The idea came... out of nowhere hahah. Pipo and I were in the studio one day just talking about the types of music we like and enjoy, what kind of track we'd like to do, just for fun. And I guess Pipo got inspired! About a week later he showed me the beat. It was exactly the type of vibe I/we had in mind and I just hopped on it. Took it home and, everything just "fell into place so naturally" (yes I just quoted the lyrics!). The melodies and lyrics just flowed to me and Dancing On Our Own was born!
2) KOMPA MAGAZINE: You went away from the formula of your last 2 singles by going ALL ENGLISH with your LEAD lyrics....except for the hype part by Joel Akoustik).... was there a specific reason for that?
Ayiiti: Not at all. On the daily i speak as much english as kreyol. When we wrote the song we didnt have a target audience, single or anything of the sort in mind, we were just vibing. I initially wrote it all in english, because that's just what came to me, but I was considering rewriting the bridge in Kreyol actually (I must have that draft somewhere!). But then Joel came in and showed interest in doing a feature - he actually asked me which language I'd rather and i told him to do whatever he felt was best and it came out how you hear it now in kreyol... so i guess we were all feeling the same thing ultimately! Haha. I think he killed it lyrically and vocally!
3) KOMPA MAGAZINE: Voodoo u do, Zeptima, and now Dancing on our own. Are you going down the SINGLES route instead of dropping a full CD or EP?
Ayiiti: Actually this is an interesting one. I never hid that Voodoo You Do and Zeptima would be part of a greater project, and am indeed working on an EP, based on the same concept: incorporating Haitian elements (melodies, sounds, rythms, concepts) into my sound, a hybrid of old and new, traditional and modern. I'm currently working on it and am well on my way, but I am taking my time to make sure every single song sounds juuuust right! Ideally though we'll have it ready for after Kanaval!

Now, when it comes to Dancing On Our Own, it's a different story. Although we are launching it as a joint single, it will be on Pipo's first solo project. He is working on an album where he will feature artists, and showcase his sound and his versatility as a producer. As the radio hosts were joking, i guess you could say he's doing the haitian version of what Dj Khaled did with his album, and this is the first song that will be on it.
4) KOMPA MAGAZINE: You and Niska seem to be close and also work a lot with Pipobeat. Have you guys entertained the thought of doing a duet together, accompanied by a music video? That would be hot and would possibly make a lot of fans happy.
Ayiiti: We've talked about it a bunch and though we both work with Pipo we've never had time to really sit down and work what with both our busy schedules. It has been requested a lot actually! But, I believe if something's meant to happen it will find its way when the time is right, I'm not worried.
5) KOMPA MAGAZINE: Have you put your POP career on hold to focus on this side of your musical adventure? The AYIITI from before Voodoo was on another musical vibe?
AYIITI: It was very different indeed. But I don't see it that way. Nothing's on hold. I was always looking for an edge, something new to incorporate in my music. Sometimes the most obvious choice is right under your nose but you don't realize! And that's what happened. It was right there all along: my roots, my hometown sounds. So, yes it is a departure from what i used to do. And i will explore it as long as it feels natural, until my heart takes me into another direction. After all art - music or otherwise, is about moving forward, a constant reinvention, and never ending quest to create! And who knows, maybe the next step will be to further merge my previous style with the new sound!
*AYIITI "DANCING ON OUR OWN"! (Listen)
https://soundcloud.com/kompamagazine-co ... l-akoustik
KM!
Site Admin
Posts: 3968
Joined: Thu Dec 10, 2015 12:05 am