Make It Last Forever is a new single that captures the essence of meeting someone special and never wanting that moment to come to an end. Featuring C4, this single is relatable and will keep everyone on the dance floor. Produced by Panco Beats, Make Last It Forever is another record to be added to the Zoumpa genre and was officially released in Haiti in January 2018.
Purchase on iTunes: https://itunes.apple.com/us/album/make- ... 1333129859
*The Global Zoe feat C4 - Make It Last Forever official video!
https://www.youtube.com/watch?v=EDIVLxfGGAE
*AUDIO/MP3!
https://soundcloud.com/kompamagazine-co ... st-forever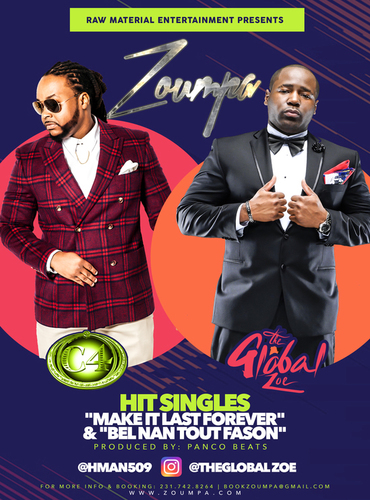 Site Admin
Posts: 4039
Joined: Thu Dec 10, 2015 12:05 am