WHO will win for 2018?
*2017 Winner: RICHARD CAVÉ
*2016 Winner: DENER CEIDE
*2015 Winner: STEEVE KHE
*2014 Winner: ARLY LARIVIERE
*2013 Winner: PIPO
*2012 Winner: (We did not do it that year)
*2011 Winner: SWEET MICKY/MICHEL MARTELLY
*2010 Winner: GAZZMAN
*2009 Winner: SHABBA
*2008 Winner: ARLY LARIVIERE
*2007 Winner: BELO
*2006 Winner: RICHIE
*2001 Winner: ALAN CAVE
*2000 Winner: T-VICE (Award was known as ENTERTAINERS of the year back then)
*1999 Winner: T-VICE (Award was known as ENTERTAINERS of the year back then)
*1998 Winner: T-VICE (Award was known as ENTERTAINERS of the year back then)
NICKENSON PRUDHOMME (For his solo CD) and MICHAEL BENJAMIN (For "OU PATI") also won "BREAKTHROUGH ARTIST" of the year "versions" of that award.
__________________________________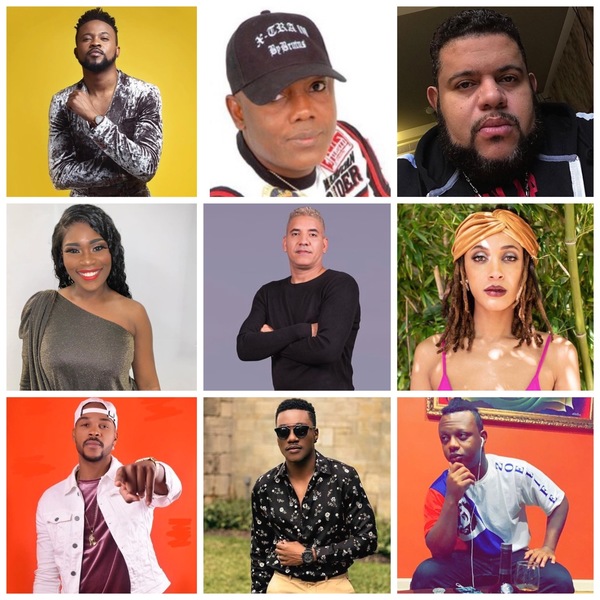 A) ROODY ROODBOY: This artist has simply kept his heat going strong in 2018. Those who thought he would just be a one year sensation, simply were proven wrong. CHAMPION KANAVAL 2018 la according to most, hit songs (Tranble), popular collabos (One Night Stand); and bookings are all the proof that you need. He is usually the PIKLIZ that bal promoters add to a band party to make the lineup stronger.

B) BRUTUS: Again ankò, many of you counted Zenglen out, and once again he comes up with a winner of a CD, and this time around despite some "noise", he still has managed to keep his band as one of the most in demand for the year. I keep telling y'all to stop betting against this man!

C) MICKAEL GUIRAND: The talk around was that he was going to have trouble delivering without his longtime composers (former Carimi maestro Richard Cave and Carlo Vieux); and it is fair to say that he has proven the many skeptics WRONG by not only delivering a superb CD; also by putting together a very strong group that can kick ass "LIVE" on that stage. No one is "concerned" anymore about "IF" HMI BOSS LA DON GUIRANDO can deliver. He has shut that noise down....BIG TIME!

D) PHYLISSIA ROSS: The artist has exploded on the HMI scene big time, and in 2018 she was hotter than ever. A queen of the stage...who knows how to keep the fans interested during her performances. A lot more fans and promoters certainly took notice in 2018.

E) MEDJY: The group ENPOSIB simply took a giant leap this year into what many would call "JAZ PREMYE DIVISION", and it certainly has A LOT to do with the vocalist/composer/leader MEDJY. SE POU TA GEN ANPIL "DEFO" pou pa ta admèt ke MEDJY POTE JAZ LI SOU DO L.....nan yon lòt level.

F) CHIWAWA: This performer simply blew up big time in 2018. He has simply taken the HMI by storm this year without a doubt. AYITIFEST, SUMFEST and more...CHIWAWA delivre.

G) RUTSHELLE: She continues to do her thing in HER OWN LANE, while at the same time making sure that the "commercial" side of the business hears from her in a major way. (Collabos with Kai and Gabel)

H) TI JOE ZENNY: Major kanaval impact, Major hit song, and last but not least, the face that elevated the HMI's major PUSHUP CHALLENGE phenomenon that blew up, and at the same time brought in some major talk surrounding politics in the country.

I) FLAV: He is getting more popular by the minute and in 2018 with a hit movie in the Haitian community, as well as his KONVICTION business moves, it is clear that Gabel's co-vocalist has elevated his stature in the business.
Who will win this year?
A Suivre!
KM!
Site Admin
Posts: 4154
Joined: Thu Dec 10, 2015 12:05 am